Shell construction is an assembly method where the basic structure and exterior walls of a building are made. Afterward, a variety of build-out and interior work is completed before the building can be occupied. Tenants are given the opportunity to style their businesses to fit their own specific wants and needs.
This saves time, money, and resources for the developers and the building's tenants. Before the rise of shell and core method, designers would fill out office spaces with flooring, walls, electrical fittings, and doors not tailored to any specific tenant. These tenants would end up tearing down or moving certain features of the office to suit their needs. Building core construction gives tenants more freedom to choose their office design while the landlord saves on commercial building expenses.
---
What is Shell Construction?
From a construction standpoint, shell and core construction is when only the skeleton of the building is built. It may also be called a base build. It's a shell that separates the exterior from the interior spaces. Main components include windows, doors, roofing, cladding, and the foundation. A base build may be made with steel, wood, stone, or concrete.
The landlord or building owner are usually not responsible for providing interior materials but will sometimes leave materials for tenants during the fit-out stages. Others will sometimes offer free rent during the fit-out period. Every tenant is different, so a construction plan is the perfect and most efficient method for your next construction project.
---
Vanilla vs. Grey
There are two different types of base builds an owner can choose from. Vanilla shell, also known as warm shell, is commercial real estate with basic finishing in place. These finishes may include electrical panels and outlets, finished ceilings with lights, finished bathrooms, HVAC ducts and controls, finished floors, and a functional sprinkler system.
Grey shell construction, also known as cold shell, is a commercial space that is completely unfinished. Generally, the building will have no plumbing, no electrical work, unfinished floors, and bare walls.
A vanilla building is a good choice for a tenant who requires a nearly-finished space so they may move in quickly. Meanwhile, grey is a good choice for tenants who need custom finishes.
Types of Build-Outs
Core and shell is meant to be a basic foundation for tenants to build upon. Build-out is the process of making the interior of a building ready for use and occupation. The build-out includes installation of features like interior walls, lighting, electrical features, flooring, and furnishings. Once completed, the space is ready to be used by tenants.
There are two types of build-out processes that best service the tenant and the property owner. It all depends on what works best for either party. The owner or tenants can choose between Type A or Type B build-outs. Each type features different structures.
---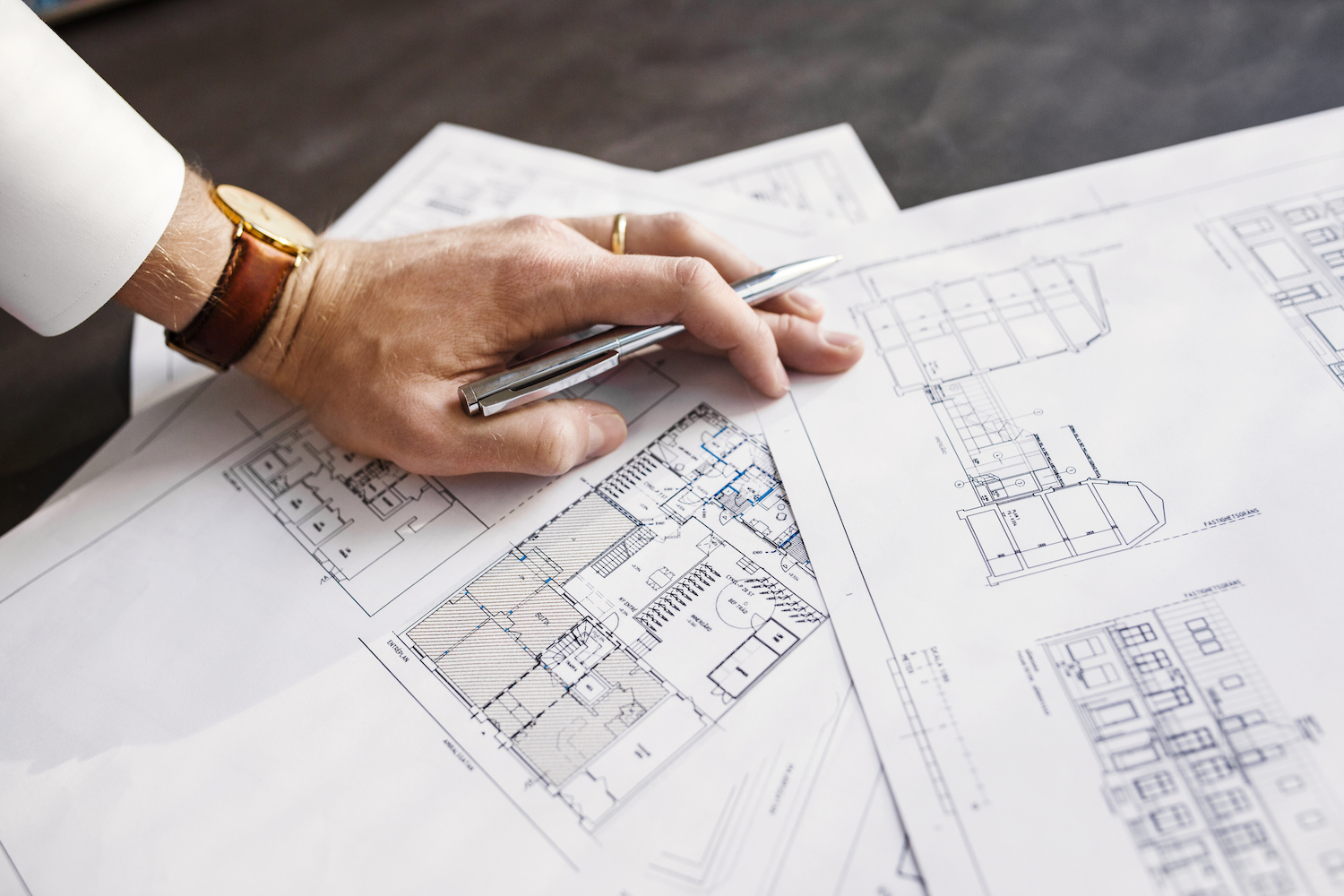 Type A Build-Out
Type A features a structure that is partially finished by the developers. Type A is different from tenant to tenant, but it would generally contain these elements:
Electrical services
Blinds
Minor interior finishes
Raised ceilings and floors
Tenants may also have more complex designs and may be given the opportunity to be involved with the shell construction project to meet their needs. After the construction of the Type A buildout, tenants are then able to complete their buildout.
---
Type B Build-Out
This type is the standard type. Most tenants would be familiar with this type of structure. Type B is generally a huge space without electrical, flooring, or any type of interior finishes. Tenants are expected to fit their business into the pre-existing structure. This is the type where developers leave the build-out process to the tenants after completing the building. This type is perfect for:
Office spaces
Furniture spaces
Meetings and conference rooms
Kitchens
Multimedia studios
---
Understanding the Building Envelope
There are two types of building frameworks: loose envelope and tight envelope buildings. The type of building envelope a tenant chooses will have a major effect on the structure's energy efficiency. Ground-up buildings use loose envelope construction, while most modern commercial buildings use tight envelope methods.
Buildings using a loose construction envelope have many openings that may allow wind, moisture, and pests to enter and exit easily. More air can also enter the structure and escape. This is an advantage if the tenant wishes to enjoy fresh air in their commercial space. If there is an air condition or heating system in place, however, the HVAC systems will not work as efficiently as they should and result in high energy bills.
A tight envelope on a building allows far less air to escape. Conditioned or heated air stays within the structure for a longer time, resulting in lower energy costs. A disadvantage is air quality is typically lower in the interiors of these types of buildings.
At Kaminskiy Commercial Construction we offer innovative design service and general contractor solutions for structural steel, roof & sliding systems, interior and exterior remodels as well as conventional new builds. As San Diego's premier shell construction company, we also offer tenant improvement services if you are leasing an existing build.
Whether your project is an industrial facility, an equipment storage solution, or anything between, Kaminskiy has the expertise and knowledge to figure out the best system for the project. Contact us today to begin your project!