Biotechnology buildings promote scientific progress and ingenuity. The construction process calls for understanding the challenges of research and lab facilities. Kaminskiy Commercial Construction has the knowledge and experience required to create complex projects that surpass expectations while staying on schedule and on budget. We are the leading authority on San Diego biotech construction. Each of our staff members have the appropriate documentation to back up their skill level and are compliant with guidelines set by the county, city and state. Laboratories are unique buildings in part due to the risk involved with toxic and hazardous materials scientists use daily. The quality of design and construction is paramount to protecting the health and life of every person inside the building. 
Kaminskiy Commercial Construction is proud of the distinguished work we've brought to San Diego. Our history highlights the amazing projects we've worked on, along with the satisfied clients who were amazed with the results.
---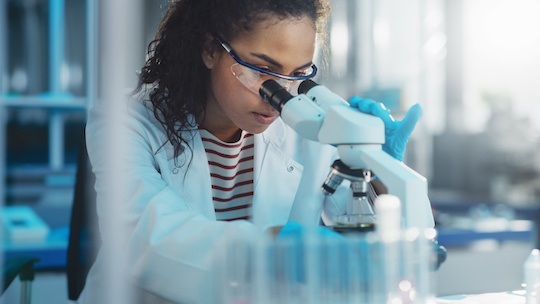 This is the use of living cells to improve the health of humans. The people involved in the medical biotech industry study organic cell materials to produce pharmaceutical drugs, vaccines, and antibiotics.
Medical biotech buildings require spacious designs to properly house the various lab technology inside. Sanitization stations and hazardous storage units are also integral to medical biotech buildings to maintain the safety of the hardworking scientists. 
---
Agriculture Biotechnology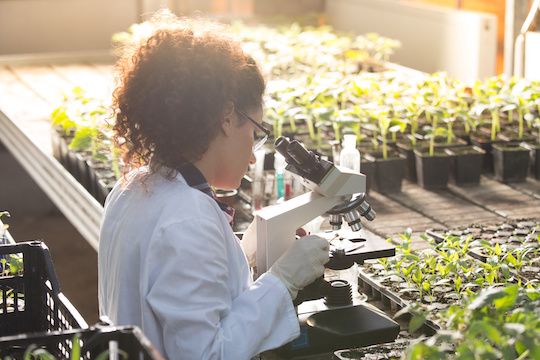 This type of biotech develops genetically modified plants that are beneficial to the agricultural industry. This may include pest resistance, weather resistance, or increased crop production. Alongside genetic experimentation, there are a couple of other subsets for agriculture biotechnology:
Plant and Animal Breeding. This is an industry that stands on its own. Selective breeding allows the breeder to choose the best traits of their plants or animals and breed them together to create an organism more compatible for farm work or human consumption. They are essentially transferring traits from one to the next.
Agriculture biotechnology requires waste and contamination control throughout the building. The building will also require climate-controlled greenhouses and animal research labs to promote scientific advancement in a controlled space. Kaminskiy Commercial Construction follows all guidelines to make controlled spaces clean, functional, and practical.
---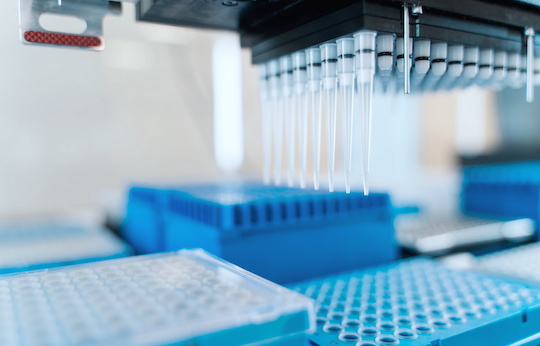 Industrial biotech focuses on using enzymes or microorganisms for industrial purposes, such as detergents, paper, chemicals, clothing, and food and feed. This form of biotechnology is finding ways to create renewable materials and lower greenhouse gas emissions. Industrial biotechnology requires energy saving technology to produce results. Kaminskiy Commercial Construction is a Certified Green Professional and promotes green building principles without increasing the cost of construction.
We understand the needs that laboratory buildings require. Therefore, we accommodate all areas within biotechnology. At Kaminskiy Commercial Construction, we work with you personally to ensure that each want and need is met.
---
Laboratory Construction Requirements
There are general requirements any lab is expected to have. Ventilation, power, and plumbing are absolute musts for all biotechnology departments. The type and how it's managed and constructed all depend on the type of biotech building it will become. When we look at a biotech building, we have to consider what special accommodations our client will need for optimal performance. We understand that a lab building should have plenty of space for transporting equipment and be flexible in on-the-spot lab designs. Floor design is also important when you're considering factors, like gravity, sewer systems, and how each room would interact with each other as production is happening. Elevator placements for transporting large and potentially hazardous science equipment up and down the halls are also important to think about.
The complex details of laboratory real estate require a company to think like a scientist. Our attention to detail, logical outlook, and flexibility makes us the perfect candidate for your next biotech construction project. Call Kaminskiy Commercial Construction today!